Corfu Lawyer - CV Spyros Mauropoulos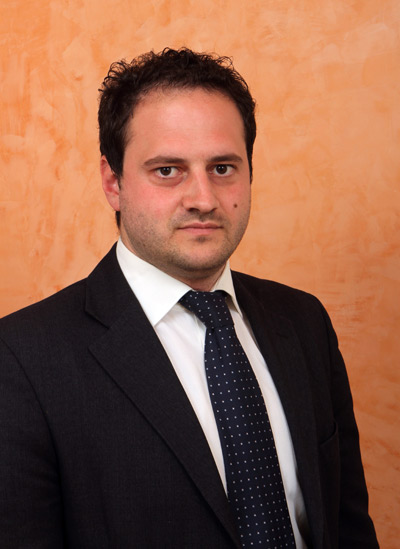 Spyros Mauropoulos was born in Corfu. He studied law at «MAGNA GRAECIA» University in Catanzaro, Italy, from where he graduated, having received a scholarship for two consecutive years. He continued his studies at the School of Law, Democritus University of Thrace, from where he graduated with a degree of recognition graded "Very Good". He has excellent knowledge of Italian language and very good knowledge of English language. He has attended seminars on human rights and real estate, while with reference to the branch of criminal law he attended "Practices of the criminal trial" carried out by the Law Library.
He was trained with the law firm of Alexandros Avlonitis with which he still maintains close cooperation. Since 2006, when he became a member of the Bar of Corfu, he has practiced law in litigation criminal and civil law. He has undertaken and completed successfully cases of criminal homicide, drugs, smuggling, theft, robbery, injury, environmental pollution, unpaid social security contributions, health violations being either in the position of the defence or the prosecution. Moreover, he has successfully handled civil law cases, divorces, alimony, payment orders, oppositions, orders refund salaries, allowances. In particular, he has dealt with cases of real estate, buying and selling, donations, control instruments, corrections to the Land Registry, inheritance matters.